Juju, Personal Trainer, influencer, entrepreneur and fitness fanatic, recently completed her course with us. We caught up with her to chat about the course and the future.
Tell us a bit about yourself
My name is Juju, I'm a Personal Trainer and health and fitness blogger based in London. I've always had a big passion for fitness. I found my love for it when I was 16 and first joined a gym. My sister and I used to go together and I haven't looked back since! Now I run a fitness blog and train my lovely clients in Central London!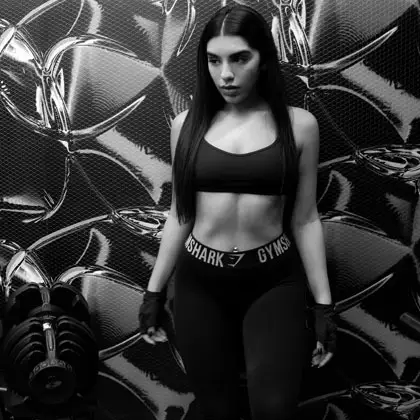 Why did you want to do the course?
I decided to take personal training on as a career towards the end of last year. In order to do this, it is necessary to qualify. I already had some knowledge about the gym, but personal training is so much more than that! I knew I had a lot to learn and wanted to go to the best place to do it.
How did you find out about TRAINFITNESS?
RESEARCH! I googled PT courses in London, and looked at every one I could find in depth. I researched what to look for in a PT course, and what people considered to be the best ones. I then narrowed it down to a few which I thought looked great, and then chose from there. A lot of places do online courses now, but I wanted to attend classes and TRAINFITNESS do an intensive course which fit perfectly for me.
What did you think about the course?
The course was great. Our tutor had so much knowledge and was really helpful. The workload was a lot (as I was on the intensive course) which I wasn't necessarily prepared for, but our teacher broke it down into sections, and helped us through so that we could learn everything thoroughly and in time. The most challenging part I would say was the volume of information I needed to learn for Anatomy and Physiology – it is super in depth and can be overwhelming but I got through it! My favourite part of the course was definitely the practical parts. Learning correct form and how to perform exercises correctly was incredibly useful and necessary to know as a PT.
What's next now you've completed the course?
I'm now working as a Personal Trainer, which I absolutely love. I intend to carry on building up my clientele and learning as I go.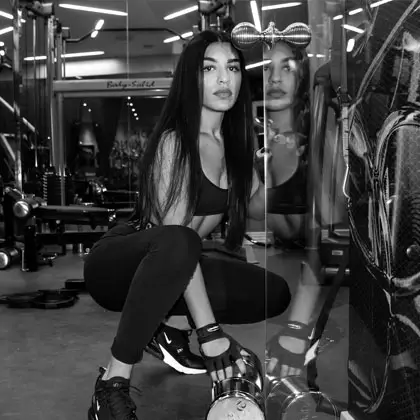 Any tips for people thinking about doing the course?
DO IT! Even if you are on the fence about becoming a Personal Trainer after, the course itself is so informative and enjoyable. You won't regret it.
What's been the hardest part about setting up your own business?
It is scary going out into the fitness world with little experience. It was intimidating first walking into a gym as a Personal Trainer, feeling like others may have had more knowledge than me. But being a PT you are constantly learning and evolving, and even now I feel so much more confident in my profession now that I have clients and a more steady income.
Who or what is your fitness aspiration?
I honestly just want to be the best version of myself. I try not to compare myself to other people, so my fitness aspiration is to keep working hard and striving to improve my fitness.

Favourite late night meal?
Halo Top cookie dough high protein ice cream!
Signature dish?
Chinese salmon, brown rice and broccoli.
All in all, this course was great. If you're on the fence or feel apprehensive to do this course, I would speak to someone at TRAINFITNESS. They are all so friendly and you feel totally supported the whole way through. I'm so happy I did my PT course with them and now am working in a job I love!